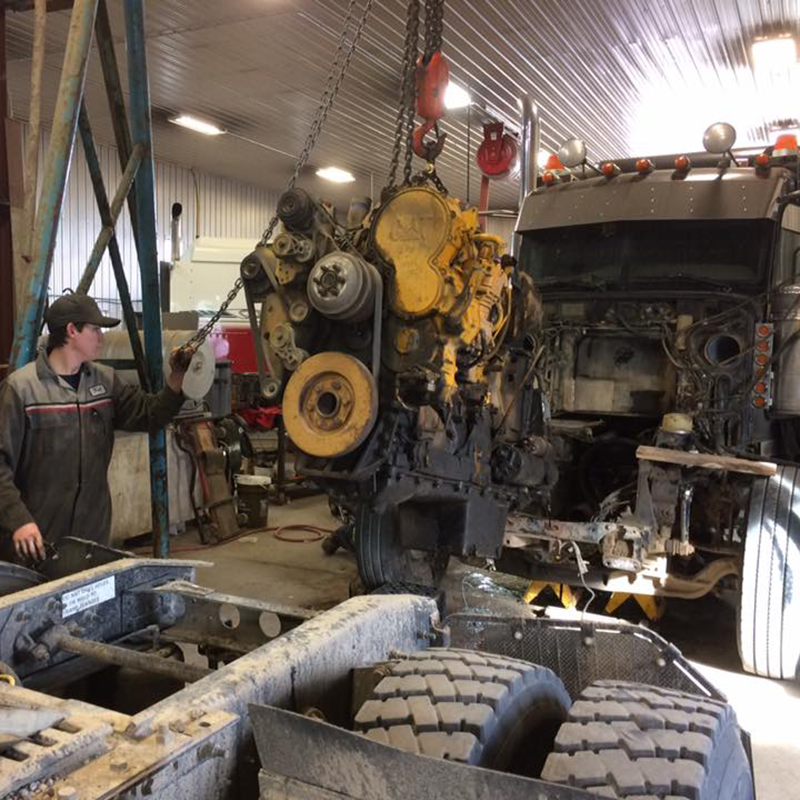 Davidson Truck & Tractor in Moosomin SK has a fully equipped vehicle repair shop. We specialize in heavy truck and trailer repairs. We also work on large farm equipment and implements. Our shop is an SGI certified heavy vehicle inspection station. All of our departments have qualified, journeymen, red-seal mechanics. They can identify and repair any issues that exist. We have the latest computer diagnostic tools to pinpoint issues. This equipment also helps in returning your vehicle to factory specs. Along with repairs we can do regular and preventative maintenance. Oil and filter changes, fluid flushes, and tune-ups. If you can't get your rig in for repair, we also have a mobile service truck.
Davidson Truck & Tractor also offers welding services. We can fabricate custom or hard-to-find pieces for your extra special repair. Our staff can also beef up your current equipment. You never know when you might want to win a demolition derby.
Davidson Certified staff are throughout the company in all aspects and areas. They are prepared, trained, and qualified to help service our customers.